This is a lengthy post ...
I wanted to write this post for quite sometime but then i was hesitant because i would never call myself a Makeup Geek ...
But now i know at least what are the basic things..
so here it goes
Moisturiser - indeed a good moisturiser
I would always recommend a tinted moisturiser
Suggestion :My HG tinted moisturiser is Ponds age miracle
Price Rs.212
Compact - pressed powder Suggestion: I use either Colorbar Time plus compact or Maybelline UV whitestay
Price : both are price Rs.150
Kajal - it defines your eyes
Suggestion: Lakme Black Satin kajal or Lotus Herbal Kajal
Price : both are Rs.150 i guess
Eye liner
You can either choose Liquid liner or a gel liner
Suggestion : Iam using Lakme insta eyeliner price Rs: less than 50
and Maybelline Gel liner for Rs.325
Mascara
-
I would say this is optional but then if you wear it the rightway..it will open up your eyes
Suggestion : Maybelline colossal volume mascara
Price Rs.275 i guess not sure :p
Blush - This is optional
You can use blush to office...yes u heard it right
Take the right amount to get the subtle glow
Suggestion : Colorbar Blushes Rs.250
Just earth and peachy rose
Lipstick or a Tinted lipbalmSuggestion: Nivea Tinted lipbalms Rs.125 or Maybelline Lippies in Neutral shades like my mahagony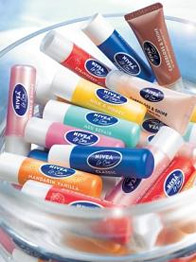 Hope this helps...
Please let me know what you use for your everyday makeup
Love,
Varshini